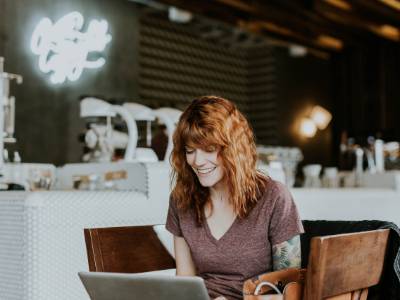 While biometric tools like facial ID and fingerprints have become more common when it comes to securing our data and devices, strong passwords still play an essential part in safeguarding our digital lives.
This can be frustrating at times, since many of us have more accounts and passwords than we can possibly remember. This can lead us to dangerous password practices, such as choosing short and familiar passwords, and repeating them across numerous accounts. But password safety doesn't have to be so hard. Here are some essential tips for creating bulletproof passwords.
Remember, simple is not safe
Every year surveys find that the most popular passwords are as simple as "1234567" and just "password." This is great news for the cybercrooks, but really bad news for the safety of our personal and financial information.
When it comes to creating strong passwords, length and complexity matter because it makes them harder to guess, and harder to crack if the cybercriminal is using an algorithm to quickly process combinations. The alarming truth is that passwords that are just 7 characters long take less than a third of a second to crack using these "brute force attack" algorithms.
Tricks:
Make sure that your passwords are at least 12 characters long and include numbers, symbols, and upper and lowercase letters.
Try substituting numbers and symbols for letters, such as zero for "O", or @ for "A".
If you're using internet-connected devices, like IP cameras and interactive speakers, make sure to change the default passwords to something unique, since hackers often know the manufacturer's default settings.
Keep it impersonal
Passwords that include bits of personal information, such as your name, address, or pet's name, make them easier to guess. This is especially true when we share a lot of personal information online. But you can use personal preferences that aren't well known to create strong passphrases.
Tricks:
Try making your password a phrase, with random numbers and characters. For instance, if you love crime novels you might pick the phrase: ILoveBooksOnCrime
Then you would substitute some letters for numbers and characters, and put a portion in all caps to make it even stronger, such as: 1L0VEBook$oNcRIM3!
If you do need to use personal information when setting up security questions, choose answers that are not easy to find online.
Keep all your passwords and passphrases private.
Never reuse passwords
If you reuse passwords and someone guesses a password for one account, they can potentially use it to get into others. This practice has gotten even riskier over the last several years, due to the high number of corporate data breaches. With just one hack, cybercriminals can get their hands on thousands of passwords, which they can then use to try to access multiple accounts.
Tricks:
Use unique passwords for each one of your accounts, even if it's for an account that doesn't hold a lot of personal information. These too can be compromised, and if you use the same password for more sensitive accounts, they too are at risk.
If a website or monitoring service you use warns you that your details may have been exposed, change your password immediately.
Employ a password manager
If just the thought of creating and managing complex passwords has you overwhelmed, outsource the work to a password manager! These are software programs that can create random and complex passwords for each of your accounts, and store them securely. This means you don't have to remember your passwords – you can simply rely on the password manager to enter them when needed.
Tricks:
Look for security software that includes a password manager
Make sure your password manager uses multi-factor authentication, meaning it uses multiple pieces of information to identify you, such as facial recognition, a fingerprint, and a password.
Boost your overall security
Now that you've made sure that your passwords are bulletproof, make sure you have comprehensive security software that can protect you from a wide variety of threats.
Tricks:
Keep you software up-to-date and consider using a web advisor that protects you from accidentally typing passwords into phishing sites.