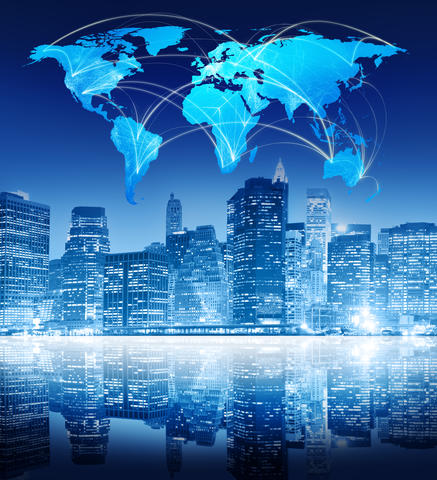 Every day, NIST cybersecurity and privacy resources are being used throughout the world to help organizations manage cybersecurity and privacy risks. To assist our international colleagues, NIST has launched a new International Cybersecurity and Privacy Resources Site. The site includes translations of the Cybersecurity Framework, including a newly published Indonesian translation. You can get more information and add to this list by reaching out to intl-cyber-privacy [at] nist.gov. Check out this site for information on upcoming international events with NIST participation, links to these international engagement update blogs, information on our international standards development work, and more.
NIST has had numerous opportunities for international engagement both virtually and in person this past fall, including several events around Cybersecurity Awareness Month in October. Working with the Commercial Law Development Program (CLDP) within the Department of Commerce, we shared information on our cybersecurity and privacy resources with visitors from the governments of Pakistan and Bangladesh. We also had discussions with the government of Australia and participated virtually in an event hosted by the government of Uruguay, which continues to use and highlight its adaptation of the Cybersecurity Framework. Our colleagues at the State Department and International Trade Administration (ITA) facilitated opportunities for us to share information on our resources with other countries, including Japan, the Republic of Korea, Iraq, and Kenya. We also presented on the Cybersecurity Framework and draft Cybersecurity Framework Profile for Ransomware Risk Management with partners in the Nordic region at a discussion hosted by the U.S. Embassy in Denmark on developments in ransomware attacks and other current cybersecurity threats.
We are participating in ongoing cybersecurity discussions in Subcommittee 27 of the Joint Technical Committee (JTC) 1 of the International Organization of Standardization (ISO)/International Electrotechnical Commission (IEC). Previous engagement there has culminated in Technical Report 27103 on cybersecurity and ISO/IEC standards and Technical Specification 27110 focused on cybersecurity framework guidelines. More information on this subcommittee and other standards development organizations with which we engage can be found on the NIST International Cybersecurity and Privacy Resources site.
Our international engagement has also included an open invitation to partners throughout the world to join our Cybersecurity Risk Management webinar series that we are co-hosting with the Center for Cybersecurity Policy and Law. The latest event took place virtually on November 9. Non-Profit Cybersecurity Risk Management: A Focus on Education and Health Care. The webinar brought together government and industry professionals for a conversation on risk management for non-profit entities, with a specific focus on the education and health care sectors. This event gave us a chance to highlight the important collaboration NIST has with these sectors, including the work of the National Initiative for Cybersecurity Education (NICE). NICE also engages internationally and has several translations of the Workforce Framework for Cybersecurity (NICE Framework) available. If you missed the webinar, you can watch the recording here. Stay tuned for more information on our next installment coming in early 2022.
As the year draws to a close and we start looking ahead to even more international engagement in 2022, we wish everyone a safe and happy holiday season! If you have questions or would like to reach out about opportunities for engagement, send a message to intl-cyber-privacy [at] nist.gov.